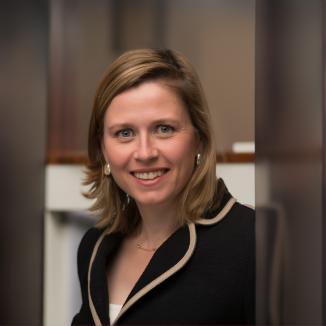 Fiona M. Scott Morton is the Theodore Nierenberg Professor of Economics at the Yale University School of Management.  Her field of economics is industrial organization and within this field she focuses on empirical studies of competition. The topics of her current research are the economics of competition enforcement and competition in healthcare markets. From 2011-12 Professor Scott Morton served as the Deputy Assistant Attorney General for Economic Analysis (Chief Economist) at the Antitrust Division of the U.S. Department of Justice, where she helped enforce the nation's antitrust laws. She frequently presents to, and advises, government agencies tasked with enforcing competition law. At Yale SOM she teaches courses in the area of competitive strategy and competition economics. She served as Associate Dean from 2007-10 and has won the School's teaching award three times. She founded and directs the Thurman Arnold Project at Yale, a vehicle to provide more competition policy programming to Yale students and the wider competition community. Professor Scott Morton holds a BA from Yale and a PhD from MIT, both in Economics.
Event

Invitation-only event featuring Fiona Scott Morton who will talk about Core Platform Services and their obligations
Event

What are the reasons behind the global trends in corporate margins and market concentration?