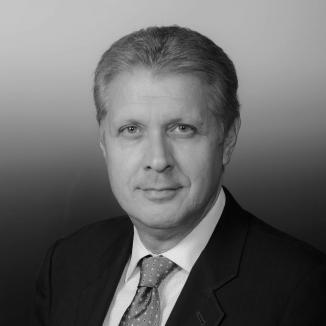 Stavros Zenios is a Cypriot citizen with a long career in the USA. His current research focuses on sovereign debt issues. He is working on the development of stochastic dynamic models for debt sustainability analysis and risk management for sovereigns, on sovereign contingent debt such as GDP-linked bonds and sovereign coco's, and on disentangling the impact of economic policy and political stability risks. He regularly appears on National media discussing issue relating to the Cyprus crisis, transparency and corruption, and consulted by the international press on Eurozone crisis issues. During 2013-2014 he was Vice chairman of the Cyprus Council of Economic Advisors and served on the Board of the Central Bank of Cyprus (2014-2015).  He served two terms as President of UNICA-Universities of European Capitals (2004-2012) and two terms as Rector of University of Cyprus (2002-2010).
He is a professor of finance and management science at University of Cyprus, Adjust professor at the Norwegian School of Economics and Senior Fellow at the Wharton School, USA.
He received a PhD in engineering management systems from Princeton University. He also studied mathematics at University of London and electrical engineering with the Higher Technical Institute in Cyprus.
He published more than 150 scholarly articles in some of the leading journals in the fields of finance, management science and operations research. He authored five books and edited seven with Cambridge University Press, Blackwell and Wiley Finance. He co-authored with Yair Censor the award-winning book "Parallel Optimization", Oxford University Press. His book with Patrick Harker on "Performance of Financial Institutions" was translated in Chinese.
Disclaimer of external interests