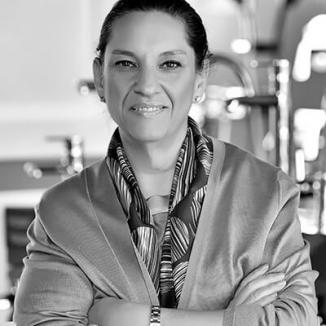 Zeynep Bodur Okyay
Board Member and Chair EU-Brexit Working Group, DEİK,
She was born in Istanbul . After her graduation from Italian High School, she enrolled in the Department of Management Engineering, Istanbul Technical University where she completed her studies. Between She attended the graduate management trainee program at Harvard University.
Between 1992 – 1993, she assumed several positions as a management trainee at the manufacturing units of Çanakkale Ceramics Factories located in Çan, a district of Çanakkale, including production planning and production management. In 1995, she was appointed as the Executive Board Member and President of Kale Group is marketing firms. Since July 2007, she has been appointed as President and CEO of Kale Group.
Zeynep Bodur Okyay is playing active roles in many NGOs, associations, foundations and chamber boards, including the President of the Council for Istanbul Chamber of Industry (İSO); Vice President of the Economic Development Foundation (İKV); Board Member of Foreign Economic Relations Board (DEİK); President, DEIK EU Relations Council and Chairperson of DEİK/Turkish-Italian Business Council; Member of Turkish Industrialists and Businessmen is Association (TÜSİAD); Member of the Board of Trustees of Turkish Education Foundation (TEV); and Chairperson of the Council of Ceramics and Refractors at Turkish Union of Chambers and Commodity Exchanges (TOBB).
Zeynep Bodur Okyay has also contributed to founding the Turkish Chair at Harvard University, having carried out activities in the Harvard Alumni Association, of which she is among the founders.
At Kale Group, as the Chairperson of Dr. İbrahim Bodur Kaleseramik Health and Social Welfare Foundation, she has contributed to scientific, cultural and art activities in Turkey.
Having been honored with the medal of ' Caveliere di Lavora" by Italy in 2006 for her contributions and services to Turkish-Italian relations, Zeynep Bodur Okyay has also been decorated with the order of "Ufficiale Ordine al Merito della Repubblica Italiana" in 2014.
Thanks to her contributions to the relations between Turkey and EU Member States, she was granted in 2010 the Turkey In Europe-Franco Nobili Award. In the same year, she was extended by the Turkish Grand National Assembly (TBMM) an Outstanding Service Medal, an order of merit awarded to those who provide superior services for Turkey at national and international levels, by contributing significantly to Turkey is promotion, citizens welfare, education, prosperity and social development.
Zeynep Bodur Okyay is fluent in both Italian and English. She is a mother of one and married.