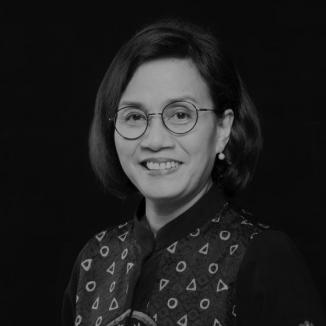 Sri Mulyani Indrawati
Minister of Finance, Indonesia
Dr. Sri Mulyani Indrawati is the Minister of Finance of the Republic of Indonesia. As a specialist in public finance, fiscal policy and labor economics, she was chosen as Executive Director at International Monetary Fund (2002 – 2004). In October 2004, she appointed as Minister of Development Planning. In December 2005, she started new post as Minister of Finance. She was then appointed as the Managing Director and Chief Operating Officer of World Bank in June 2010. In July 2016 and October 2019, she was reappointed as Minister of Finance.In February 2021, she was elected as one of the Co-Chairs of the 2021-2023 Coalition of Finance Ministers for Climate Action.
She was awarded as Best Minister in the World at the World Government Summit in February 2018 and as Finance Minister of the Year for East Asia Pacific from Global Markets magazine in recognition of her efforts in handling COVID-19 pandemic in Indonesia.
Born in Tanjung Karang, Indonesia on August 26, 1962, Sri Mulyani Indrawati earned bachelor's degree in Economics from University of Indonesia (1986). She continued her studies in University of Illinois at Urbana-Champaign, United States and earned Ph.D. in Economics (1992).
Event

Bruegel Annual Meetings, Day 1- How do we exit the COVID-19 pandemic and ensure the world of tomorrow is less vulnerable to future pandemics?
Annual meetings

The 2021 Annual Meetings gathered high-level speakers and participants to discuss how to recover from the crises brought on by the Covid pandemic