Michael Mehling
Deputy Director of the Centre for Energy and Environmental Policy Research, Massachusetts Institute of Technology
Michael Mehling is Deputy Director of the Centre for Energy and Environmental Policy Research at the Massachusetts Institute of Technology (MIT) and a Professor at the University of Strathclyde School of Law. Previously, he was founding President of the Ecologic Institute in Washington DC, an environmental think tank with partner offices in Berlin and Brussels. In these roles, he has coordinated research and advisory projects for international organizations, government agencies, and civil society organizations in North America, Europe, and the developing world, with a focus on transatlantic cooperation in environmental affairs, capacity building for climate and energy policy, and legal dimensions of climate finance and investment. Dr. Mehling is a founding board member of the European Roundtable on Climate Change and Sustainable Transition (ERCST) in Brussels and the Blockchain & Climate Institute (BCI) in London, and serves as a non-executive director with the Ecologic Institute and Konrad-von-Moltke Fund in Berlin. He is also an Associate Researcher with the Energy Policy Research Group (EPRG) at the University of Cambridge and Editor-in-Chief of the quarterly Carbon & Climate Law Review (CCLR). He is admitted to the German bar, and holds a law degree from the University of Constance as well as postgraduate LL.M. and LL.D. degrees from the University of Helsinki.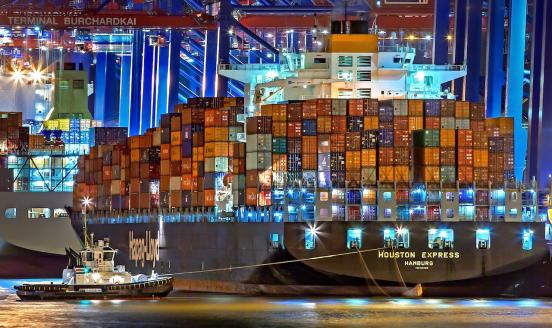 Event

What should be expected from ongoing negotiations on the so-called Global Steel and Aluminium Arrangement and the forthcoming TTC meeting?
Event

A year after his inauguration, what has President Biden really achieved on climate?
Event

How US climate policy is likely to evolve, and which international impacts can be expected?