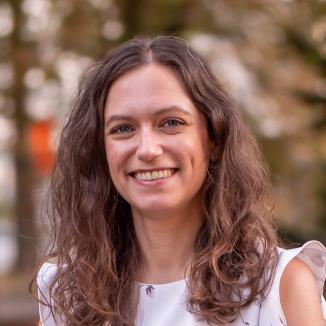 Laura Nurski is a Research Expert at the Centre of Expertise for Labour Market Monitoring at the Faculty of Business and Economics of KU Leuven. She leads the development of an integrated labour market prediction model that identifies future skill needs in the Flemish labour market.
Laura is currently a non-resident Fellow at Bruegel. While residing at Bruegel in the past, she led the Future of Work and Inclusive Growth project which analyses the impact of technology on the nature, quantity and quality of work, welfare systems and inclusive growth.
Before joining Bruegel, she investigated the impact of job design and organisation design on wellbeing and productivity at work. This inherently multidisciplinary domain has left her with a broad social science background, encompassing psychology, sociology and economics. As a former data scientist in the financial and retail sector, Laura is passionate about data and technology. She is also a skilled statistical programmer, survey developer and open-source aficionado.
Laura holds a Ph.D. in Industrial Organization, a M.Sc. in Economics and a M.A. in Business Engineering from KU Leuven.
Disclaimer of external interests