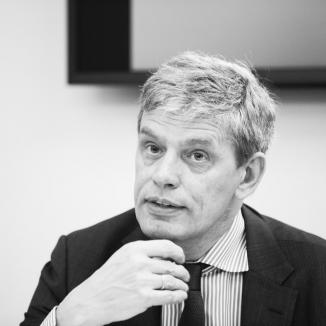 Kris Dekeyser
European Commission, DG COMP
Kris is Director of the Policy and Strategy Directorate at the European Commission's Directorate General for Competition. Before taking up his present position, Kris filled numerous management positions across DG Competition – he was in charge of antitrust and merger policy and case support; took up the duties of the European Commission's Cartel Settlement Officer at DG Competition's Cartels Directorate; and he was also Head of the Unit in charge of the European Competition Network and the Private Enforcement initiative.
Kris graduated in both law and political sciences and he is a guest Professor at the Hogeschool-Universiteit Brussel. He is the author of a variety of publications in English and French in the field of competition law. He also regularly delivers lectures at seminars and conferences around the world on both general and specialised areas of Competition law, variously organised by Universities, Bar Associations, business forums, government organisations, competition enforcement agencies, etc.
Event

Bruegel's 2019 Annual Meetings will be held on 4-5 September and feature the launch of Bruegel's Memos to the New European Commission.
Annual meetings

The 2019 Annual Meetings featured the launch of Bruegel's memos to the new European Leadership, proposing how to deal with future policy challenges
Event

How is global competition policy evolving given the challenges of the digital era?