Jacob Funk Kirkegaard
Senior Fellow, The German Marshall Fund of the United States,
Jacob Funk Kirkegaard, senior fellow, joined GMF part-time in September 2020, while also remaining a senior fellow with the Peterson Institute for International Economics, a Washington, DC-based macroeconomic think tank he has been employed by since 2002. Before 2002, Jacob worked with the Danish Ministry of Defense, the United Nations in Iraq, and in the private financial sector. He is a graduate of the Danish Army's Special School of Intelligence and Linguistics with the rank of first lieutenant; the University of Aarhus in Aarhus, Denmark; the Columbia University in New York; and received his Ph.D. from Johns Hopkins University, School of Advanced International Studies in Washington, DC. Jacob's current research focuses on European economies and structural and institutional reform, the macroeconomic impact of climate change and climate mitigation, U.S.-EU-China economic competition, immigration, foreign direct investment trends and estimations, fiscal and monetary policy, pension systems, and demographic trends.
Event

How can we ensure that the recovery plan doesn't leave women behind, when services were predominantly impacted by Covid-19 restrictions?
Event

The public session of the Global Think Tank Summit will discuss trade and fair global competition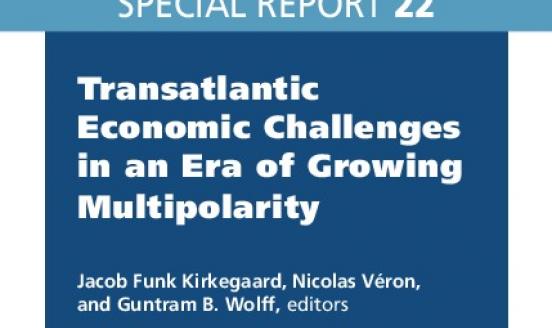 Book

The contributions in this volume by subject area experts from the Peterson Institute for International Economics and Bruegel ponder how or whether t