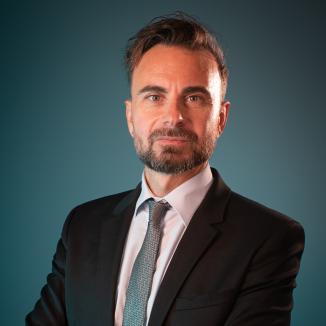 Giuseppe Porcaro led the outreach activities of Bruegel, including communications, media, events, publications and hosted the Bruegel podcast series until October 2023. He was responsible for membership relations, supported the governance of the organisation, and was the board secretary. He also lead the Human Resources department and was part of the organisation's senior management. 
Giuseppe's research interests lie with issues related to technological changes and how they affect policymaking and democracy, as well as to narratives about European futures and their policy implications in the current global geopolitical context.
Giuseppe joined Bruegel in 2014, and was the head of communications and events until 2019. He has been Secretary-General of the European Youth Forum between 2009 and 2014, UN and Global Affairs coordinator at the Youth Forum from 2007 to 2009, and previously worked at the World Bank in Kosovo and Paris as well as the European Office of the World Organisation of the Scout Movement. Giuseppe holds a Ph.D. in Geography of Development at the University of Naples "L'Orientale". He is also a science-fiction writer, and author of a novel about Europe and the future of democracy.
He is fluent in English, Italian, French, and Spanish.
Disclaimer of external interests