Artem Shevalev
Alternate Board Director at EBRD, Supervisory Board Member at PrivatBank, Ukraine Supervisory Board Member at Ukrgasbank,
Artem graduated with honours from the Faculty of International Economic Relations at the Institute of International Relations of Taras Shevchenko National University of Kyiv, later on also earning his Master's degree in Business Management (Executive MBA) in one of the world's leading business schools – London Business School – in 2007.
After short-term collaboration with the Secretariat of the Intergovernmental Commission on Ukraine's accession to the GATT/World Trade Organization, the International Department at the Research Institute of Information Technologies and the project development team at one of the first internet providers in the country "Global Ukraine", Mr. Shevalev began his graduate career in diplomatic service at the Ministry of Foreign Affairs of Ukraine, first in the Asia Pacific, Middle East and Africa Department and later in the Department of International Organizations/UN.
In 1998 he was dispatched to his first tour of diplomatic duties – to the Embassy of Ukraine in London, where he held positions of Third Secretary and then Private Secretary to the Ambassador until early 2002. Upon the completion of his diplomatic posting Artem stayed on in London with the appointment at the headquarters of the European Bank for Reconstruction and Development as an Advisor to the Executive Director for Ukraine, Romania, Moldova, Georgia and Armenia. Following the election of the new Board of Directors in 2005 Mr Shevalev started his cooperation with JSC "The State Export-Import Bank of Ukraine", supporting their marketing expansion and setting up Ukreximbank's representative office in the UK, which he then ran until mid-2011.
In June 2011 he was nominated for the position of Alternate Board Director for Switzerland, Ukraine, Liechtenstein, Turkmenistan, Serbia, Montenegro, Moldova at the European Bank for Reconstruction and Development in London.
Between March 2015 and May 2016 Artem Shevalev served in the Government of Ukraine as the Deputy Minister of Finance for European Integration, where his portfolio included IFI cooperation, public debt issues and financial and banking sector reform. He has been particularly involved with the state banking reform and promoting international corporate governance best practices in the sector, taking positions at the Supervisory Boards of several state owned banks.
Following the resignation of Prime Minister Yatseniuk's Government earlier that year, Mr Shevalev in May 2016 resumed his position at the EBRD Board of Directors, where he continues to promote the Bank's agenda in Ukraine as well as in the wider region.
Mr Shevalev remains keenly interested and outspoken on the issues of privatisation and management of state owned banks and enterprises in Ukraine and in this context in December 2016 he has been selected for the Supervisory Board of Privat Bank, the largest bank in Ukraine, after its nationalisation. He also sits on the Supervisory Boards of the other three state-owned banks.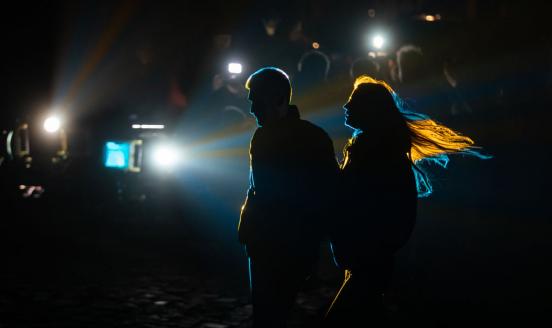 Event

How do we make the design of the foreign aid more accommodative for Ukraine's future growth and resilience?