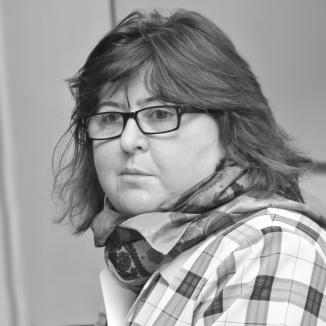 Alina Mungiu-Pippidi
Professor, Hertie School of Governance,
Alina Mungiu-Pippidi is the principal investigator of a Netherlands EU Presidency  recently released report on trust and public integrity in EU-28.
Additionally, she is chair of the policy research team of the 10 million euro ANTICORRP, an ongoing FP7 research project on anticorruption policy and a partner in the Horizon 20-20 project DIGIWHIST in 2014 on transparency of public procurement and accountability in the European Union.
Professor Mungiu-Pippidi chairs the European Research Centre for Anticorruption and State-Building (ERCAS) at Hertie School of Governance in Berlin, where she teaches democratization and comparative public policy.​ For many years she has been the leader of the civil society anticorruption coalition in Romania and her good governance action designs were replicated in the Balkans, Ukraine and Latin America. Professor Mungiu-Pippidi is the author of the 2015 Cambridge University Press book A Quest for Good Governance on how societies build control of corruption. She consults occasionally for the World Bank, UNDP, NORAD, DFID, OECD, but also for some EU governments and the European Commission. She designed several good governance assessment methodologies, most notably one to evaluate integrity in public universities published in Times Higher Education Supplement.
Event

Despite recent efforts to tackle corruption there is not much evidence that these strategies are producing results. Why is this the case and what can