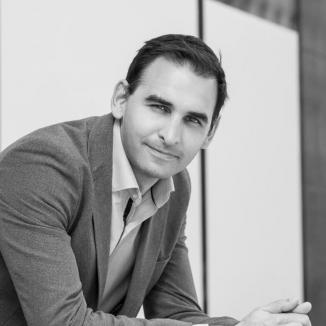 Agustin Reyna
Digital Team Leader, BEUC,
Agustín works as a Senior Legal Officer and Digital Team Leader in BEUC, The European Consumer Organisation.
BEUC represents 43 independent national consumer associations from 31 European countries. The primary task of BEUC is to act as a strong consumer voice in Brussels and to try to ensure that consumer interests are given their proper weight in all EU policies.
Within BEUC, Agustín follows the EU developments around consumer rights in the digital environment. He leads the Digital Team coordinating BEUC's policies in the area of copyright, data protection, telecommunications and competition.
In 2017 Agustín was elected co-EU chair of the Intellectual Property committee of the Trans-Atlantic Consumer Dialogue, a network of over 75 organisations representing consumers' interest in the US and the EU.
Argentinean born, Agustín obtained his law degree in the National University of Córdoba. He studied ICT law in Spain (ICADE, Comillas Pontifical University) and Belgium (CRIDS, University of Namur) and he is currently writing his doctoral dissertation on copyright and consumer protection (University of Bremen).
He can be contacted at [email protected]
Event

Geo-blocking is a discriminatory practice that is wide-spread in EU. It prevents online customers from accessing and purchasing products or services f