Future of Work and Inclusive Growth in Europe
A long-lasting European research-to-action platform, in collaboration with the Mastercard Impact Fund and Mastercard Center for Inclusive Growth
The project Future of Work and Inclusive Growth in Europe was launched on 2 September 2020 at the Bruegel Annual Meetings. It is supported by and developed in collaboration with the Mastercard Center for Inclusive Growth. The project, envisioned over the next three years, closely analyses the impact of technology on the nature, quantity and quality of work, welfare systems and inclusive growth at large. That includes exploring the role of technology and AI in reshaping society, particularly when subject to extreme stress (e.g. during a pandemic), and considering those who have been most affected by these forces in the short and long term.
Technological development, and in particular, digitalisation, has major implications for labour markets and the nature of work itself. There is a rise in alternative types of work that today's European welfare states have not yet had the chance to adapt to. The transformation of the way we work is only likely to speed up because of the pandemic. While there is still uncertainty surrounding the long-term economic implications of the pandemic, we know that Europe's digital future, and its relationship with its workforce in particular, will be wholly impacted, and it will require an inclusive, cross-sector response moving forward. The project brings together academics, policymakers, practitioners, and the private sector to bridge new insights on critical issues with opportunities for practical application.
The Future of Work and Inclusive growth project is divided into four main workstreams
1. Technology and tasks: changing what we do at work
Effects on job quality and wellbeing at work
Distributional effects in the labour market
2. Technology and the employment relationship: changing how, when and where we work
New forms of work organisation (platform and hybrid work)
Balance of power and discrimination in the labour market
3. Technology and skills: changing what need to know at work
Reskilling workers in jobs at risk for automation
Transitioning workers towards future-proof jobs
4. Technology beyond work: digital inclusion and shared prosperity
Digital divide: technology, poverty and inequality
Data governance and health
The thematic workstreams are carried out through the following activities and outputs:
Creation of the Excellence Network – platform for a diverse community of stakeholders (academia, policy representatives, business sector, employers' organizations, trade unions, innovative small companies) to allow exchange of insights and enhance a stronger collaboration between different social and economic actors.
Policy papers written by the experts in the Excellence Network and Bruegel's fellows.
Case studies to share best practices in private and public initiatives for steering technological change in a human-centred direction and helping workers adapt through reskilling and transitioning.
Dashboard – an interactive, comprehensive analytical tool that monitors the impact of technological change on labour markets in Europe.
Events in Brussels and other EU countries to share and discuss the findings of the research with strategic stakeholders across Europe.
Dissemination of results through social media, data visualizations, podcasts and other Bruegel's output.
A LEADING PARTNERSHIP
As a leading independent voice in Europe on economic policy response, with a track record of extensive work around the role of digitization, technology, and gig work in the labour force, Bruegel is well positioned to lead this effort. Bruegel has been successfully collaborating with the Mastercard Center for Inclusive Growth in the past three years conducting studies on inclusive growth (2016), migration (2017) and the effects of digitalisation on European welfare states (2018/19).  The Center, committed to support initiatives that focus on long-term economic growth and the reduction of income and information inequality, is the ideal catalyser for this initiative. In addition, Bruegel's Director Guntram Wolff has been a Fellow of the Mastercard Global Economic Panel since 2013. The economic panel meets 1-2 times per year with the senior MasterCard management to discuss the global economy in an informal way, which led to building a strong relationship between Bruegel and the Center.
Project lead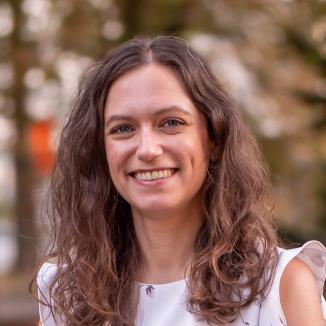 Institutional Oversight
Project management
Partnerships and project manager