CANCELLED: India-EU Partnership: New Vistas for the Next Decade
Policymakers, academics and private sector actors from the EU and India come together to work on common issues and explore further areas of cooperation.
India and the European Union have strengthened their ties in recent years as India has risen as an increasingly important economic and strategic partner for the EU. The EU and India have entered a strategic partnership in 2004 and have since then collaborated on many issues, including climate change, trade, investment and organized a yearly EU-India summit. There still exist many areas in which the EU and India could expand their partnership, especially when it comes to tackling certain global issues that are of interest to both. This roundtable aims to foster a discussion on what these areas could be and what the shape of such cooperation would be.
This event is open only to select invitees and Bruegel's Membership programme, with the exception of the session "India, Europe, and the G20 agenda" on 12th March, 18:30-20:00, which is a public event.
Schedule
Mar 12, 2020
Registration and welcome coffee and tea
Inaugural Session: Setting the Agenda for India-EU Cooperation
Opportunities in EU-India trade relations in the emerging global economic order
Chair: Suman Bery, Non-resident Fellow (on leave for public service)
Rajat Kathuria, Director and Chief Executive, ICRIER
André Sapir, Senior Fellow
SESSION II: INFRASTRUCTURE AND CONNECTIVITY
SESSION III: CLIMATE CHANGE
End of the closed-door part of the day
Public event: India, Europe, and the G20 agenda
Yamini Aiyar, President, Centre for Policy Research
Marc Vanheukelen, EU Ambassador at large for Climate Diplomacy, Former EU Ambassador to the WTO
Mar 13, 2020
SESSION IV: REGULATING THE GLOBAL DIGITAL COMMONS
SESSION V: CLOSING SESSION
Working title: India-EU cooperation in times of weakening multilateralism: addressing common global issues
André Sapir, Senior Fellow
Shyam Saran, Senior Fellow, CPR
Speakers
Yamini Aiyar
President, Centre for Policy Research
Suman Bery
Non-resident Fellow (on leave for public service)
Navroz K Dubash
Senior Fellow, CPR
Alicia García-Herrero
Senior Fellow
Rajat Kathuria
Director and Chief Executive, ICRIER
Partha Mukhopadhyay
Senior Fellow, CPR
Ananth Padmanabhan
Visiting Fellow, CPR
Georgios Petropoulos
Non-resident Fellow
André Sapir
Senior Fellow
Shyam Saran
Senior Fellow, CPR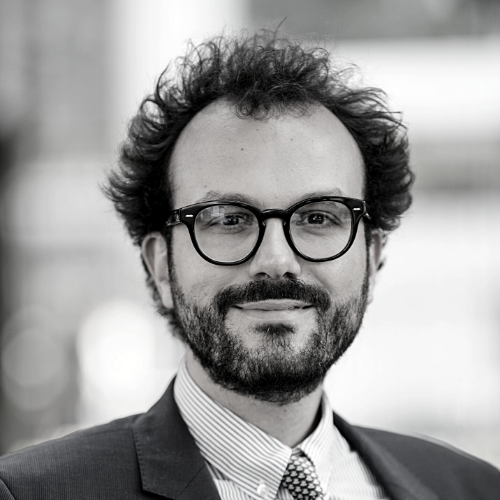 Simone Tagliapietra
Senior Fellow
Marc Vanheukelen
EU Ambassador at large for Climate Diplomacy, Former EU Ambassador to the WTO
Location & Contact
Katja Knezevic
[email protected]