Bruegel Annual Meetings 2016
The Annual Meetings are a high point in Bruegel's calendar.
Schedule
Sep 06, 2016
How to link the emerging energy union to European climate policies
Chair: Georg Zachmann, Senior Fellow
Connie Hedegaard, Chair, KR Foundation
Brigitte Knopf, Secretary General, Mercator Research Institute on Global Commons and Climate Change
Simone Mori, Member of the Board
Laszlo Varro, Chief Economicst, IEA
The Paris Agreement marks a milestone in the fight against climate change. The EU can contribute not only by reducing its domestic emissions, but also by developing the political instruments and technological innovations necessary for global decarbonisation. With sensible energy and climate policies, the EU can punch above its economic weight in this crucial question. This session will discuss the place of decarbonisation in EU energy policy over the medium and long term.
Parallel session A: Innovation policies: What works and what doesn't
Chair: Reinhilde Veugelers, Senior Fellow
Albert Bravo-Biosca, Head, Innovation Growth Lab, Nesta
Dominique Guellec, Head of Science and Technological Policy, Directorate for Science, Technology and Industry, OECD
Robert Madelin, Senior Advisor, European Commission
Egon Schulz, Director of Wireless Innovation Centre, Huawei
Scott Stern, Professor of Management of Technology, MIT Sloan School of Management
The EU wants future growth to be built on innovation, but this ambition has so far not been achieved and few major companies at the digital frontier are European. Meanwhile, the dangerous cocktail of low growth and high public debt calls for any public spending to be smart. Evidence is necessary to target and justify public investment in R&D. How can Europe effectively create an environment that fosters innovation-based growth?
Parallel session B: The Future of the EU Budget
Chair: Grégory Claeys, Senior Fellow
Nadia Calviño, First Vice-President and Minister for Economy and Digitalization, Spain
Claude Denagtergal, Advisor, ETUC
Vazil Hudák, Deputy Chairman, GLOBSEC
Jakob von Weizsäcker, Member of the European Parliament
Is it time for a major rethink of the EU budget? The current budget is very small relative to GDP, and focuses largely on regional cohesion and natural resources. The 7-year frameworks prevent the EU budget playing a meaningful role in stabilisation. Moreover, using national contributions to finance the EU budget encourages countries to reason in terms of net contributions rather than policy effectiveness. Could a greater use of "own resources" improve the situation, and how might this revenue be raised?
Competitiveness and sustainable growth: Reforming the Finnish economy
Chair: Maria Demertzis, Deputy Director
Olli Rehn, Minister of Economic Affairs and Employment, Finland
Olli Rehn, Minister of Economic Affairs of Finland, will discuss the state of the economy in Europe and Finland. He will focus on key elements of the Finnish government's economic policy and the ongoing economic reforms. A special emphasis will be given to the recently agreed Competitiveness Pact.
Lecture: Debt overhangs and their resolution
Chair: Guntram B. Wolff, Director
Erik F. Nielsen, Group Chief Economist, Unicredit
Carmen M. Reinhart, Professor, Harvard Kennedy School
Carmen Reinhart will give a lecture exploring some of the options countries have to reduce their sovereign debt burden – a pressing issue as the global economy tries to recover from its recent crises. She will especially focus on heterodox solutions such as restructuring and financial repression. Could these offer a way out for heavily indebted countries?
Parallel session A: The future of the euro area in historical perspective
Chair: André Sapir, Senior Fellow
Joachim Bitterlich, Ambassador (ret), and former European, Diplomatic and Security Advisor to Chancellor Helmut Kohl
Sylvie Goulard, Second Deputy Governor, Banque de France
Romano Prodi, Former Prime Minister of Italy and former President of the European Commission
There are two readings of the ongoing euro area crisis. One is that the original design was flawed: a stable monetary union requires much more than monetary integration. The other is that that the decentralised monetary union could have functioned properly if only its members had respected the rules. The panellists will share their experiences of the Euro's development, and offer reflections on its future.
Parallel session B: EU – China: Towards a strategic relationship
Chair: Guntram B. Wolff, Director
Alicia García-Herrero, Senior Fellow
Pascal Lamy, President, Paris Peace forum
Lawrence J. Lau, Ralph and Claire Landau Professor of Economics, The Chinese University of Hong Kong
Matthew Lobner, Chief of Staff and Head of Strategy for Europe, HSBC
China-EU relations are continuously evolving as China seeks to rebalance its economy. This offers new opportunities for EU countries to sell consumer goods and services. Meanwhile, China's quest to increase and improve its investments abroad has put Europe among the top recipients of Chinese investment. The panel will discuss ways forward in the current difficult environment, where China is experiencing a slowdown and Europe is beset with its own difficulties.
Sep 07, 2016
Euro and non euro-area governance [Invitation-only]
Chair: Zsolt Darvas, Senior Fellow
Daniel Daianu, Member of the Board, National Bank of Romania
Charles Grant, Director, Centre for European Reform
Jean Pisani-Ferry, Senior Fellow
Ludger Schuknecht, Former Deputy Secretary-General, OECD
With the United Kingdom's vote to leave the EU, the euro area will become even more dominant relative to non-euro area countries. How does the deepened euro-area governance framework affect relations between euro and non-euro members of the EU? Should non-euro area countries contribute to further euro-area reforms, since they are one day expected to join the single currency? Or should the EU endorse a more explicit two-tier membership model?
Banking and financial union [Invitation-only]
Chair: Nicolas Véron, Senior Fellow
Arnoud Boot, Chair of the Scientific Council
Paulina Dejmek-Hack, Economic Advisor, Cabinet of European Commission President Juncker
Michel Houdebine, Chief Economist, French Treasury
Barbara Novick, Vice-Chairman, BlackRock
Banking union, arguably the most significant EU-level structural reform of the past decade, remains unfinished. Meanwhile, the Juncker Commission's capital markets union project is still at an early stage. This session will focus on current policy challenges and prospects to make Europe's financial system more resilient and better supportive of economic growth.
European security policy: Economic and geopolitical challenges
Chair: Tom Carver, Vice-president for Communications and Strategy, Canergie Endowment for International Peace
Michel Barnier, Special Counsellor for Defence and Security Policy, European Commission
Elmar Brok, Chairman of the Committee on Foreign Affairs, European Parliament
Jeremy Shapiro, Research Director, ECFR
Helen Wallace, Fellow, British Academy
Europe is being buffeted by extraordinary security challenges. More than one million migrants have entered the EU, while neighbouring Turkey is in political crisis, numerous European cities have been terrorised, and Putin continues to threaten the sovereignty of Ukraine. Join this session to discuss the impact that these geostrategic issues are having on the direction and economies of Europe.
Debate: The future of investment banking in Europe
Sylvie Matherat, Chief Regulatory Officer and Member of the Management Board, Deutsche Bank
Dirk Schoenmaker, Non-Resident fellow
We have recently witnessed a rise of US investment banks and a decline of their European competitors. Should we worry? Does it matter whether European corporates are served by US or European investment banks? Meanwhile, since 2015, Chinese investment banks have overtaken American and European investment banks in the Asia-Pacific market. Dirk Schoenmaker will explore these issues and more in conversation with Sylvie Matherat.
Energy union and challenges for jobs, growth and investment
Chair: Guntram B. Wolff, Director
Maroš Šefčovič, Vice-President for Energy Union, European Commission
Vice-President Šefčovič will close the Bruegel Annual Meetings with an intervention on the energy union and the challenges for jobs, growth and investment. He will especially underline the key role played by low carbon innovation in moving the EU economy forward and bringing it closer to its citizens.
Speakers
Michel Barnier
Special Counsellor for Defence and Security Policy, European Commission
Joachim Bitterlich
Ambassador (ret), and former European, Diplomatic and Security Advisor to Chancellor Helmut Kohl
Arnoud Boot
Chair of the Scientific Council
Albert Bravo-Biosca
Head, Innovation Growth Lab, Nesta
Elmar Brok
Chairman of the Committee on Foreign Affairs, European Parliament
Nadia Calviño
First Vice-President and Minister for Economy and Digitalization, Spain
Tom Carver
Vice-president for Communications and Strategy, Canergie Endowment for International Peace
Grégory Claeys
Senior Fellow
Daniel Daianu
Member of the Board, National Bank of Romania
Zsolt Darvas
Senior Fellow
Paulina Dejmek-Hack
Economic Advisor, Cabinet of European Commission President Juncker
Maria Demertzis
Deputy Director
Claude Denagtergal
Advisor, ETUC
Jeroen Dijsselbloem
President of the Eurogroup
Alicia García-Herrero
Senior Fellow
Sylvie Goulard
Second Deputy Governor, Banque de France
Charles Grant
Director, Centre for European Reform
Dominique Guellec
Head of Science and Technological Policy, Directorate for Science, Technology and Industry, OECD
Connie Hedegaard
Chair, KR Foundation
Michel Houdebine
Chief Economist, French Treasury
Vazil Hudák
Deputy Chairman, GLOBSEC
Brigitte Knopf
Secretary General, Mercator Research Institute on Global Commons and Climate Change
Pascal Lamy
President, Paris Peace forum
Lawrence J. Lau
Ralph and Claire Landau Professor of Economics, The Chinese University of Hong Kong
Matthew Lobner
Chief of Staff and Head of Strategy for Europe, HSBC
Robert Madelin
Senior Advisor, European Commission
Sylvie Matherat
Chief Regulatory Officer and Member of the Management Board, Deutsche Bank
Simone Mori
Member of the Board
Erik F. Nielsen
Group Chief Economist, Unicredit
Barbara Novick
Vice-Chairman, BlackRock
Jean Pisani-Ferry
Senior Fellow
Romano Prodi
Former Prime Minister of Italy and former President of the European Commission
Olli Rehn
Minister of Economic Affairs and Employment, Finland
Carmen M. Reinhart
Professor, Harvard Kennedy School
André Sapir
Senior Fellow
Dirk Schoenmaker
Non-Resident fellow
Ludger Schuknecht
Former Deputy Secretary-General, OECD
Egon Schulz
Director of Wireless Innovation Centre, Huawei
Maroš Šefčovič
Vice-President for Energy Union, European Commission
Jeremy Shapiro
Research Director, ECFR
Scott Stern
Professor of Management of Technology, MIT Sloan School of Management
Jean-Claude Trichet
Honorary Chairman of Bruegel
Laszlo Varro
Chief Economicst, IEA
Nicolas Véron
Senior Fellow
Reinhilde Veugelers
Senior Fellow
Jakob von Weizsäcker
Member of the European Parliament
Helen Wallace
Fellow, British Academy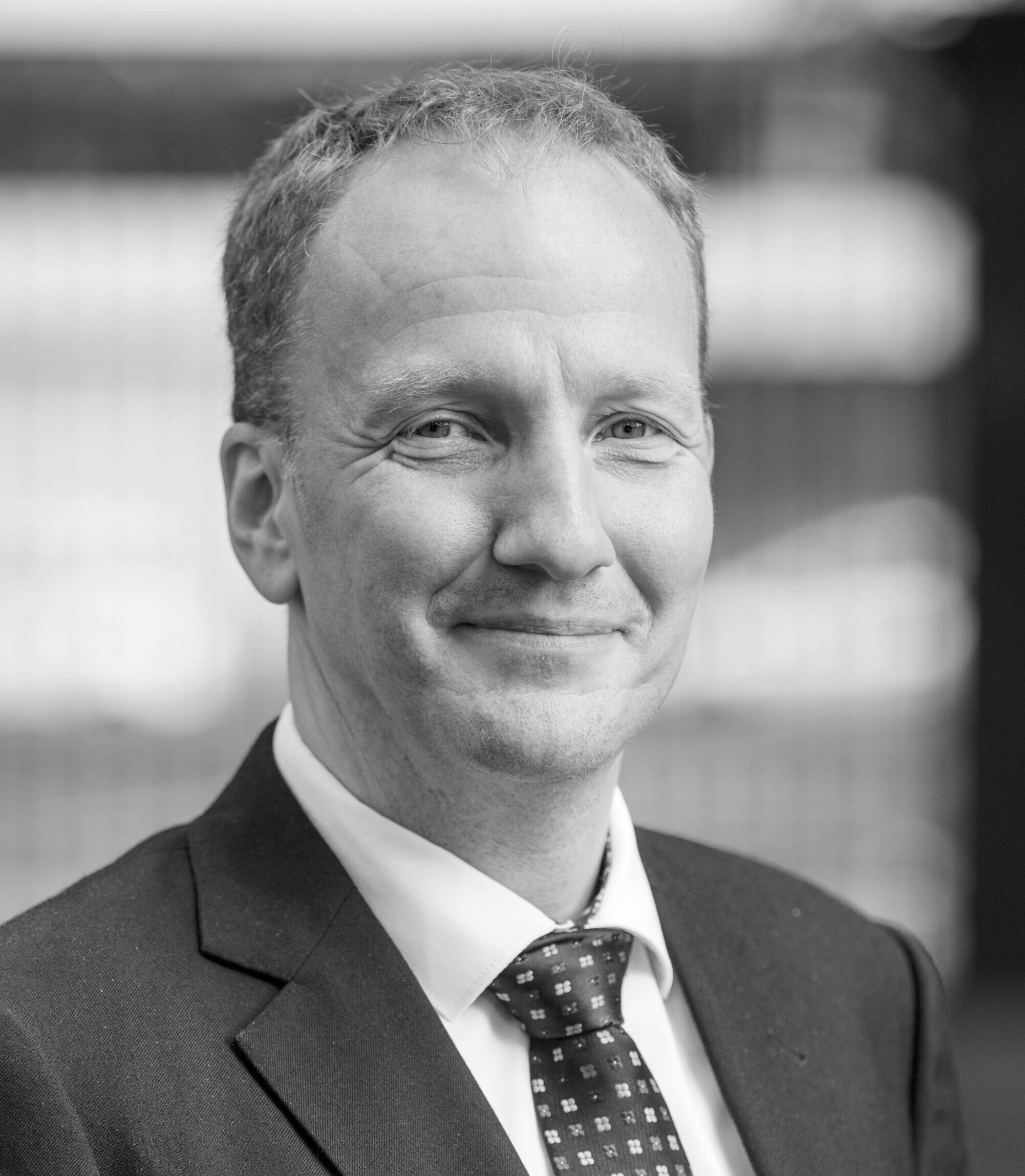 Guntram B. Wolff
Director
Georg Zachmann
Senior Fellow
Location & Contact
Matilda Sevón
[email protected] +32 2 227 4212