Speakers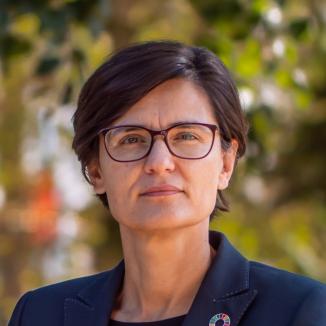 Member of the European Parliament and lead candidate for the Civic Democratic Party,
Europe correspondent, Financial Times,
video & audio
summary
For the fourth event of the Spitzenkandidaten series co-hosted by Bruegel and the Financial Times, Jan Zahradil of the European Conservatives and Reformists Group (ECR) was the guest candidate. Zahradil has served as a Czech MEP since 2004, and his interviewers for the discussion were Maria Demertzis, the Deputy Director of Bruegel, and Jim Brundsen, a European correspondent from the Financial Times.
The discussion began with a question about Zahradil's position on the general growth agenda for the Eurpean Union and what policies he would hope to pursue to promote growth as commission president. Zahradil, espousing his unabashed euroscepticism, explained that he is in favor of scaling back the power and reach of the European Commission. He wants the commission to only act in the areas of budget and legislation. In regard to the budget, he thinks that the EU could do a better job of ensuring that cohesion funds are used for projects that stimulate growth in member states. On legislation, he called for a freeze on the creation of new legislation and said that he would like to enact a review (to be carried out by the Regulatory Scrutiny Board) of legal acts such that those that place unnecessary restrictions on business activities and hence limit growth potential are dismantled. The interviewers pressed Zahradil to give more details on what he would do specifically in rolling back the scope of the commission, and his responses were quite vague. The interviewers explained that Junker and Timmermans had originally planned to scale back regulation, but upon review of EU regulations found that most were very necessary and helpful. Zahradil said that Junker failed to deliver on his promise and that he would not make a similar mistake.
On the topic of trade, Zahradil put aside his euroscepticism for a moment, claiming that he wants the EU to continue to present a unified trade agenda and that he plans for the removal of trade barriers to be at the forefront of this agenda. He advocated for EU retaliation to US tariffs, and he explained that he is a firm believer in the importance of transatlantic connections between the US and the EU. In regards to China and their tendency to not follow the international laws set by the WTO, Zahradil said that he does not want to follow the path of the US, for he believes that American hostility toward China is based more in conflicting geopolitical aspirations than pure economics. He supported the idea of working to reform the WTO and seeking to address Chinese unfair trade practices through a multilateral forum. Yet while calling for a unilateral front on trade, he also said that sometimes individual EU states will need to pursue their own interests, and he does not see the approaching 16+1 summit in Dubrovnik as a subtle Chinese attempt to divide Europe between East and West.
Moving into eurozone reform, Zahradil allowed his eurosceptic ideas to be incredibly clear. He explained that he wants to abandon the underlying political idea that the EU needs to have just one currency. He wants it to be relatively easy for countries to leave the eurozone and adopt their own currency if they are not able to meet the requirements laid out in the stability and growth pact. He believes that if the legal process for leaving the euro is improved, then such an action would be able to occur smoothly without a negative reaction from the market. On this point, the interviewers pushed back, citing Brexit as an example that markets will do as they please even if there is a legal mechanism for leaving in place. In this section of the discussion, climate change was discussed as well, and the interviewers asked Zahradil to describe his stance on climate change. He said he is not a climate change denier and believes that we can address climate change that comes from humans. He also said that there is little we can do to address natural climate change. He does want to have environmental standards in trade agreements but believes that these do not need to go beyond the examples that the EU already has in current agreements.
In the last section on industrial policy, Zahradil explained that he is a promoter of a level playing field and that he is against the removal of competition laws in order to create "European Champions" that will compete with China and the US. In dealing with the Chinese companies who do not abide by the competition laws that lead to such a "level playing field," he said that they should be denied market access to the EU until they comply with fair competition laws.
Overall, Zahradil's main policy agenda was to scale back the role of the EU Commission. In the Q&A section, he was asked why he wants to be the president of an institution that he wants to scale back, and he said it was for that very reason, to scale back the Commission, that he would like to be president.
Notes by Davis Cousar
This event is a part of a series of talks and debates with Europe's Spitzenkandidaten and political leaders. Journalists from the FT, along with a Bruegel Director or a senior scholar, will explore and challenge the main political parties' policies for the future of the continent in front of an invited audience. The events will be livestreamed on the Bruegel website. For more events, see here.