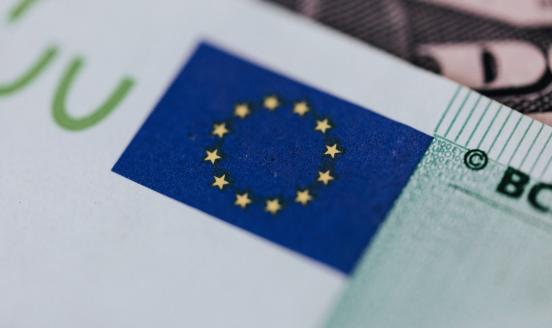 Policy brief

Interest rates on the EU debt have risen substantially since 2022: what are the main drivers and implications and what to do about it?
News
Bruegel is now on Instagram!
Bruegel has launched an Instagram - follow us for audio and visual-first content, from podcasting, to live events, graphics and event recordings!
Follow us!
Non-research staff
Call for applications: Office & Facilities Coordinator / Events and Communications intern
Bruegel is hiring for the roles of Office & Facilities Coordinator as well as an Events and Communications intern. Deadline is the 11 June at 23:59. 
Read more
Podcast
Debt dynamics: Exploring EU borrowing in changing times
As interest costs rise, the EU should review how they are accounted for in its budget and financial framework.
Listen now
Annual report
Annual Report 2022
The Bruegel annual report provides a broad overview of the organisation's work in the previous year.
Read more
Landing page
Future of Work and Inclusive Growth in Europe
A long-lasting European research-to-action project, in collaboration with the Mastercard Impact Fund and Mastercard Center for Inclusive Growth.
Read more
ZhōngHuá Mundus
Bruegel's monthly newsletter exploring China's global role and its impact on Europe.
Sign up
Explore our work by fellow
Republishing and referencing policy
Bruegel considers itself a public good and takes no institutional standpoint. Anyone is free to republish and/or quote any of our posts without prior consent. Please provide a full reference, clearly stating Bruegel and the relevant author as the source and include a prominent hyperlink to the original post.